I wanted to celebrate this New Years Eve with a unique classic look, so I decided to make a chic lace masquerade mask spice up my attire for the evening. Lace is one of  the hottest fashion trends currently, and this lace mask will compliment almost any outfit. This look is both fashionable and fun, and very easy to make.
Materials:
– sewing machine
– scissors
– satin ribbon ( purchased from dollar store.)
– thread
– embellished scalloped lace trim ( purchased from Jo-anns Fabric.)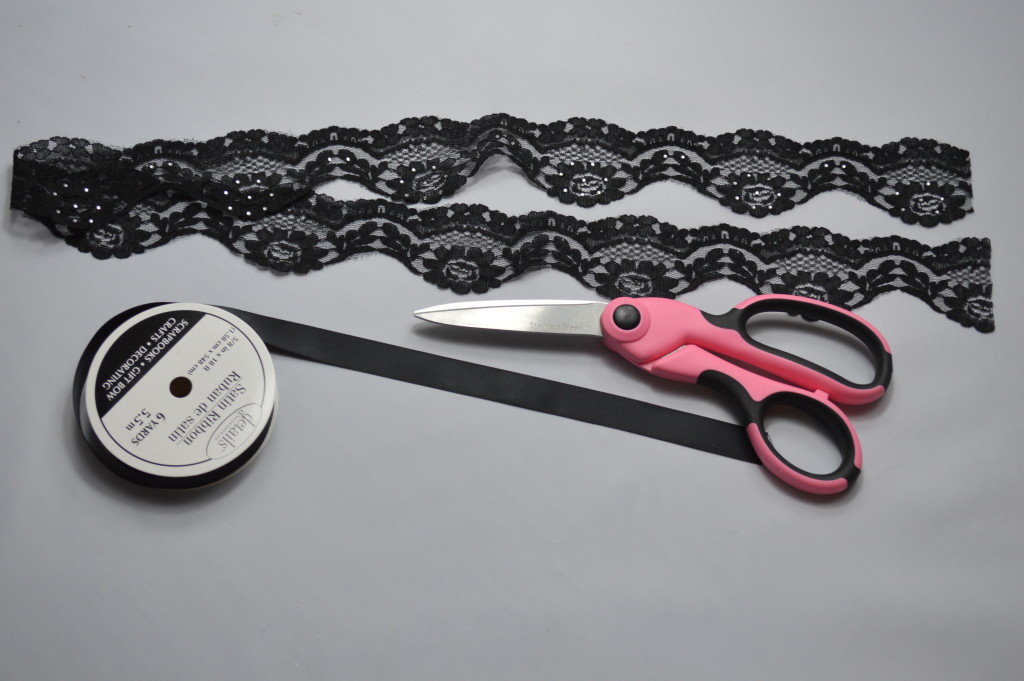 Steps:
1. Cut two pieces of lace trim fabric that match. Make sure that two scallops are exposed before cutting (this step is important because this is how the eye holes are created.) Then mirror the two lace pieces together and slightly overlap the fabric.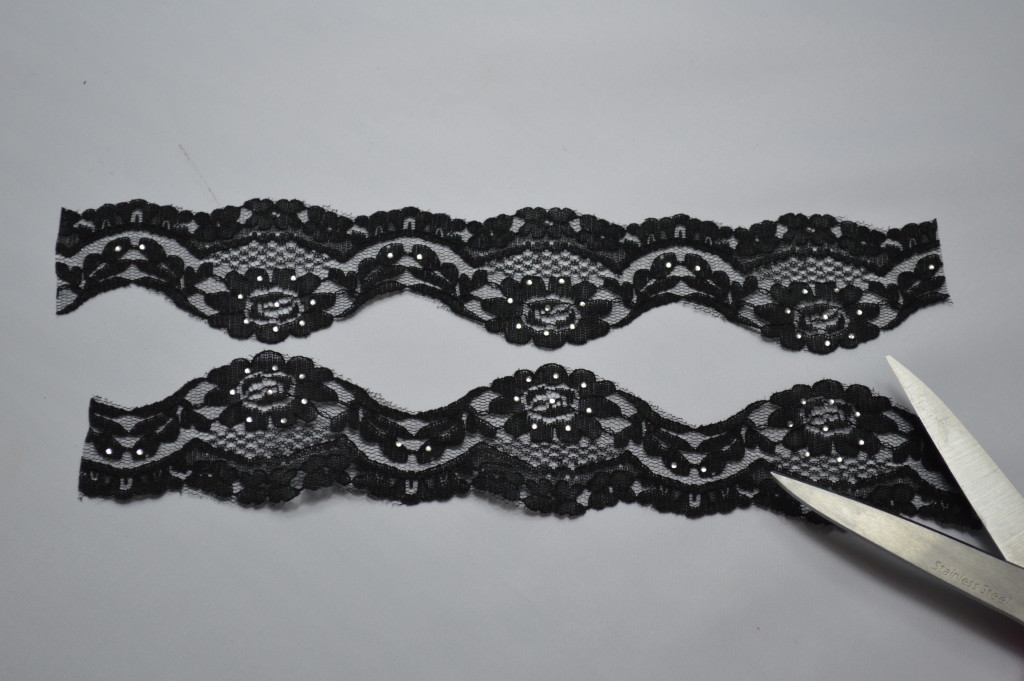 2. Sew the two pieces of lace fabric together on each part that overlaps.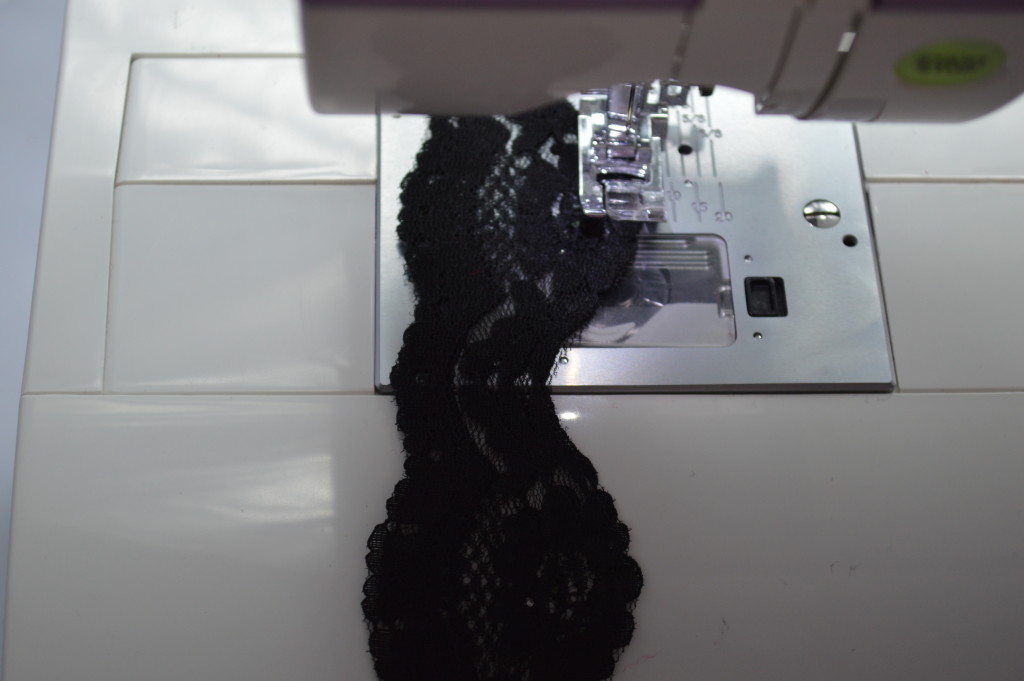 3. After it is sewn, trim around the mask for a rounded look and better fit.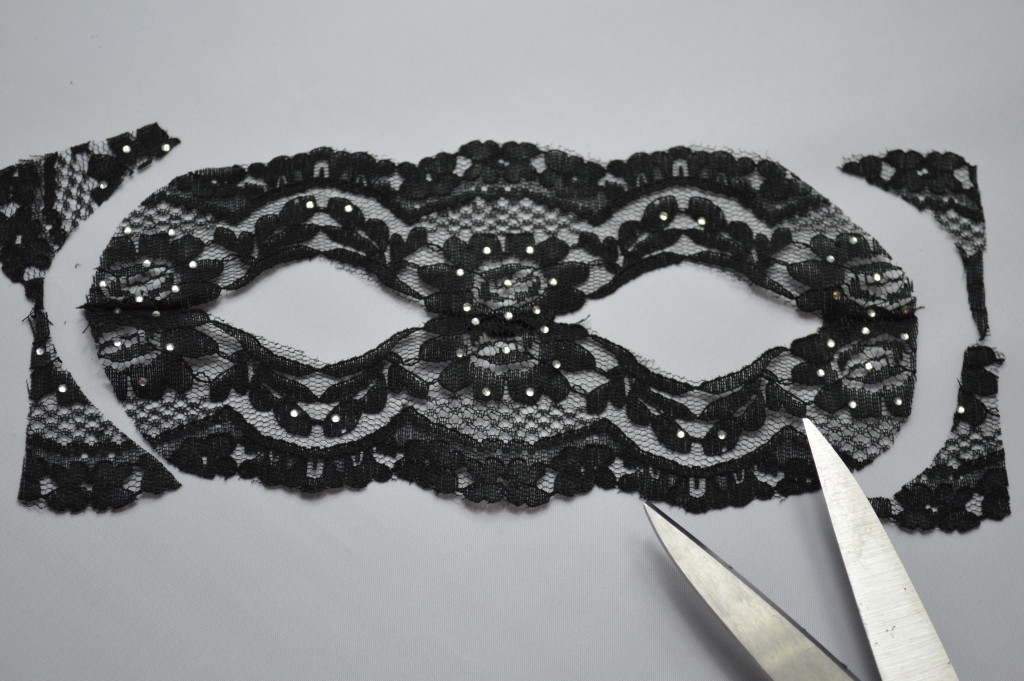 4. Sew the satin ribbon on both sides of the mask left and right.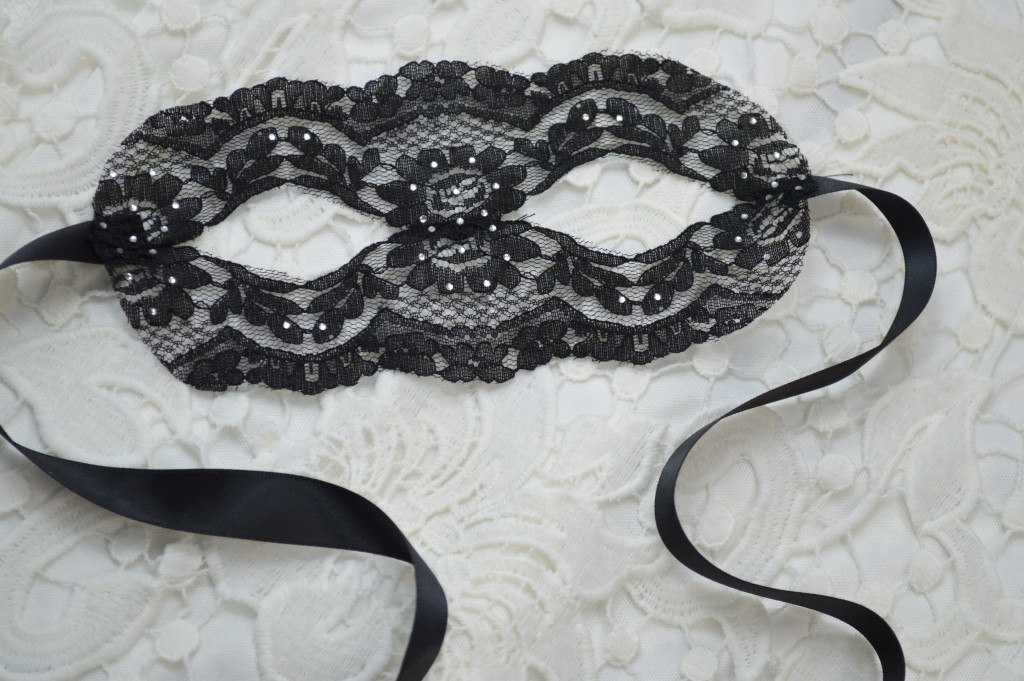 For more details check out:
http://www.swellmayde.com/2014/10/halloween-diy-lace-mask.html