I made this appetizer for my family and it was a huge hit, it's truly delicious! This appetizer has a lovely combination of flavors, the tangy blue cheese, salty prosciutto, and bitter spinach make a wonderful contrast with the sweet, juicy pears. The best part is they are easy to make and would make an elegant party appetizer.
Prep Time: 20 minutes
Total Time: 20 minutes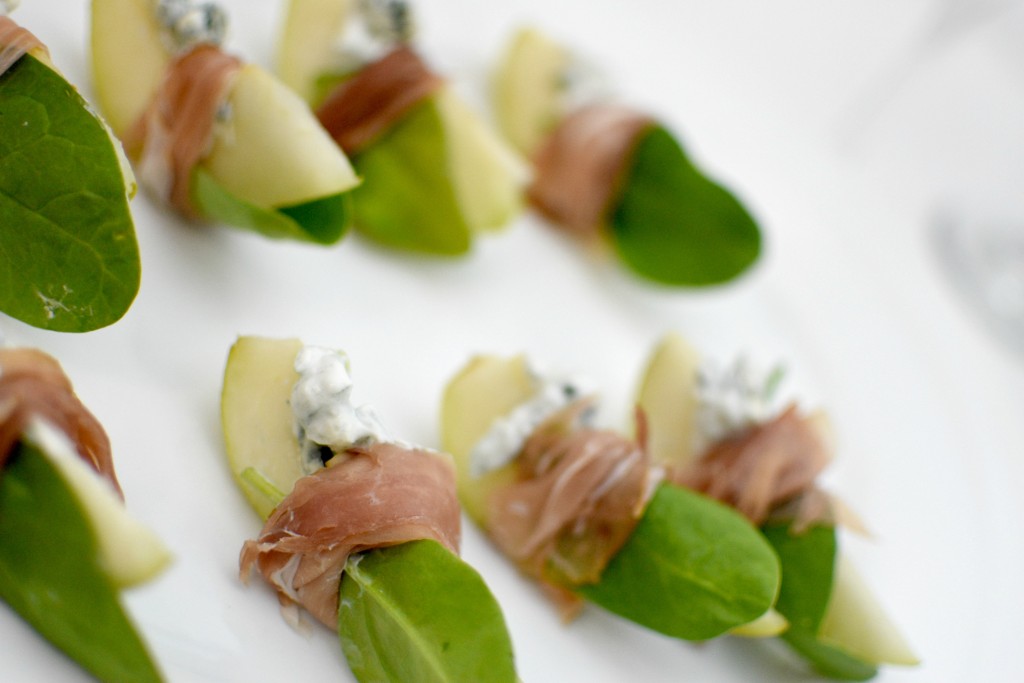 Ingredients
1 – 2 oz. light cream cheese

1 – 2 oz. Greek yogurt

1 – 2 Tablespoons blue cheese crumbles

A bit of finely chopped fresh rosemary and chives

Spinach leaves

1 – 2 ripe pears, cut into wedges, core removed, tossed with a bit of lemon juice to keep from browning

Strips of thinly cut prosciutto
Instructions
In a small bowl, mix together the cream cheese, yogurt, blue cheese, rosemary and chives (use the smaller amount for 1 pear, the larger for 2).

Take each pear wedge and snuggle a spoonful of cheese in the center, stick a couple of spinach leaves on, then wrap with prosciutto.

Enjoy as a snack or appetizer.
If you make this appetizer I would really love for you to send me your pictures by email or tag me in them on my IG or FB
Facebook.com/pinkcoatedlifestyle
IG: Pinkcoatedlife
Email: [email protected]
Also, if you like this recipe please comment and let me know what other recipes you will like for me to pursue in the future:)