I love using my kitchen to mix up beauty recipes. There is something that is super exciting when it comes to using natural ingredients for beauty purposes. Lately my skin has been super dry, so I have been doing research trying to find a face mask that can help me achieve softer glowing skin. That's when I came across this recipe for a turmeric face mask. This turmeric face mask works for acne and eczema. It reduces inflammation and redness, and promotes skin healing. It also helps to soften lines and wrinkles, giving the face a more youthful appearance. This turmeric face mask is super easy to make and acts as a moisturizer, exfoliator and reduces redness. I noticed that it also brightens my skin and makes it look fresh and clean!! Who doesn't love that? In order to prep for this mask you need to wash your face with running water and remove all makeup. If your hair is long, tie it up at the back. Wear a T-shirt you are not too attached to, in case it gets stained and destroyed.
Ingredients:
1 teaspoon of turmeric
1 teaspoon of raw organic honey
1 teaspoon of yogurt
(Mix it well until it's smooth and shiny.)
Make sure you apply the mask to your face evenly and the best way to do that is to use a makeup brush. You definitely don't want to miss under your eyes, because turmeric has an anti-inflammatory property to help reduce dark circles. Awesome right? I have crazy dark circles, so I love to slather this under my eyes! Once you have applied the mask next you want to massage it into the skin to strip away that second layer of dirt and dead skin. Then allow it to sit for and dry for 20 to 30 mins until the edges have harden. Make sure you wash it off with cool water and dry your face gently with a cloth. This should remove all the extra oils and impurities from your skin and feed it with fresh ingredients!
If you have any mask leftover, you can save it in the fridge for a couple of days and use it the next time:) I would suggest using this mask twice a week for the best results.
If you attempt to make this face mask I would really love for you to send me your pictures by email or tag me in them on my IG or FB
Facebook.com/pinkcoatedlifestyle
IG: Pinkcoatedlife
Email: [email protected]
Also, if you like this beauty mask please comment and let me know what other beauty recipes you will like for me to pursue in the future!
Update:
Check out the picture below of my lovely reader Kaleena trying out the mask:)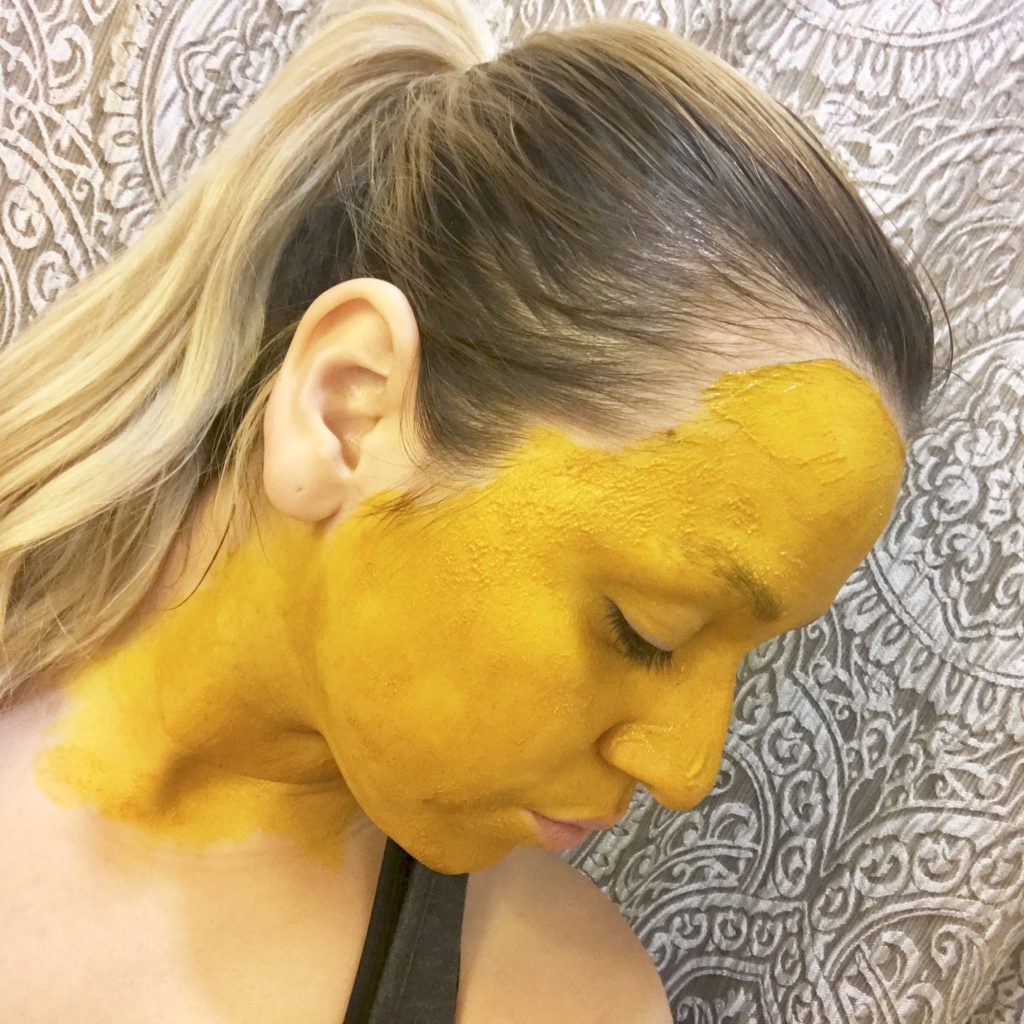 The mask is amazing! My skin is crazy sensitive and it actually helped! I can't tell you how many masks I've tried and I never see a difference. It left an orange residue on my skin the day after, but when I washed my face again in the morning, it left me such a natural glow! I was amazed and when I did my make-up, OMG lol It looked really nice!